MAC Bite of an Apple blush which was released as part of the Venomous Villains Collection, is definitely my most worn blush. Its the blush I turn to most and I would go as far as to say its a favourite for me, out of all the blushes I own. Sadly though it was Limited Edition. Always the way. I find something I love and its an LE product.
I've been on the look out for a dupe for quite a while now, as we all know that with MAC its impossible to say whether they will release the product again, at some time in the future.
I've been interested in La Femme Blushes since
Goss Make Up Artist
first spoke about them on his You Tube Channel, but as they were only available in the US, they were not easy to get hold off. I was surprised when browsing on Love Make Up a couple of days ago, to find they now stock them! Obviously I ordered a few shades. I received my blushes this morning and as soon as I opened my package and saw the shade Coral, I knew I had my Bite of an Apple dupe!!!
Left
- Bite of an Apple.
Right
- La Femme Coral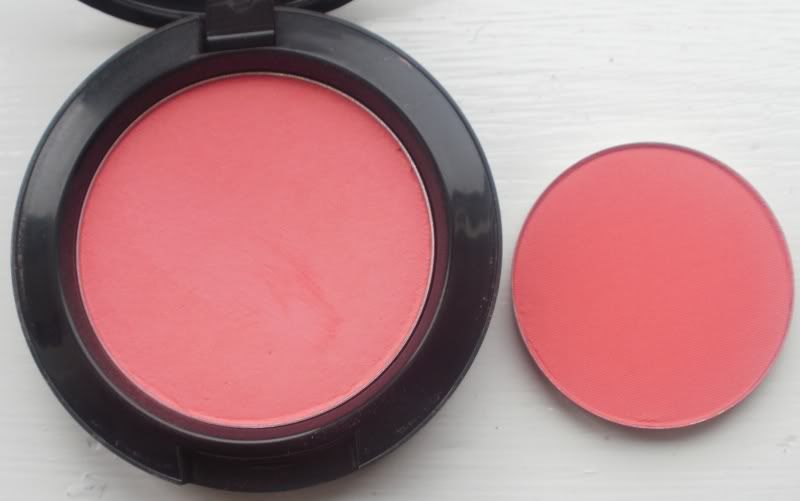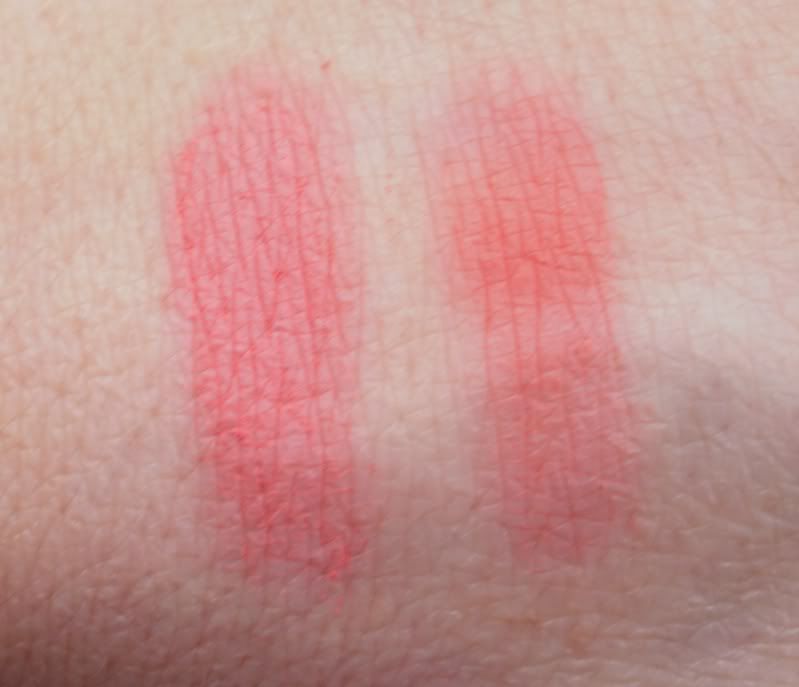 They are definitely close enough for me! The La Femme Blush is a hell of a lot more pigmented that the MAC blush though, which is simply amazing as it only cost £2.99! I am so pleased with the quality of these blushes, they cannot be faulted in any way. The only downside is that they come in pan form, but that just gives me an excuse to get the 12 slot palette also from Love Make Up and fill it up!
If you are blush addict like me, you so need to take a closer look at La Femme Blushes. There are 41 shades available on
Love Make Up
all priced at £2.99. Bargain!!!!